IT Services
At Ren's IT Solutions we offer the IT services and technical support for:
Servers, Computers and Operating Systems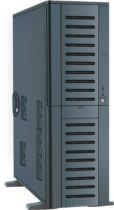 Solutions with Microsoft Windows or Linux.
Servers with generic install or customised to your  needs.
Network attached storage systems (NAS) installation and set-up. We specialise in QNAP NAS.
We support all current versions of Windows.
We support Linux including Ubuntu, Debian, CentOS and Fedora.
Printer Installs

Installation and configuration of printers and multifunction devices (MFD's) on your premises.
Set-up advanced functions on multifunction devices like scan-to e-mail, scan-to FTP, scan-to SMB as well as user account tracking.
Wireless and Wired Networks

Supply and installation of network switches including Power over Ethernet (PoE).
Supply and configuration of wired and wireless routers.
Secure Disk Erasing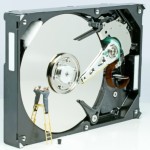 Do you have an old computer or server you like to dispose? Don' t forget to erase all data from your hard drive! Simply erasing data and formatting the drive it is not enough.
Anybody that rescues your hard drive could use data recovery tools and recover personal data, like credit card numbers from your disposed hard drive.
WE have tools available that will erase all data on your hard drive completely.
---
For any enquiries please contact us and we can discuss your needs.